Hooked
Associate Sponsor
Member # 1227


posted
---
Some of you know why this auction is special to me.

While I have never been to St. Judes Children's Hospital. I have spent many days at Children's Mercy here in Kansas City. My son was born without a left ventricle. We were told that 15 to 20 years ago(early 90's)we would have been told that there was nothing that could be done. He would have died within a few days after birth.

Fortunately, there is now a sequence of surgeries they can perform to give children with this issue a chance at life. Garrett has been through the first two and will have a third open heart surgery later this year. It is not a permanent fix...he will probably need future surgeries and a transplant, but we are thankful for the medical research that was done to develop these procedures.

He is about 2 1/2 years old now and doing great! A pic from his birthday in August.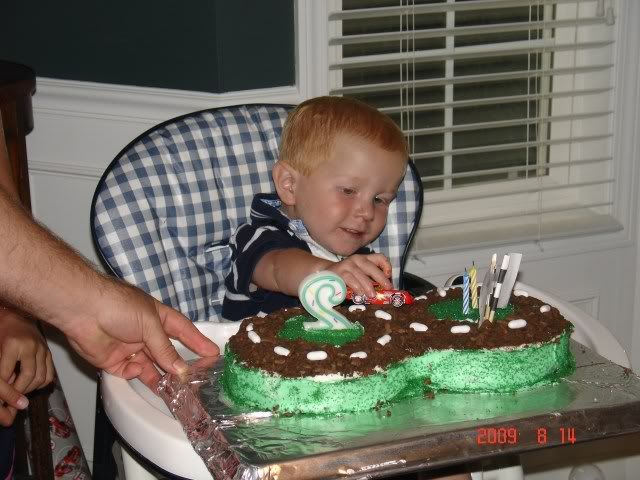 Sorry, just wanted to share why it is so important to support St. Judes. Who knows when your child or grandchild might benefit from all they do!

Now, for the auction item:

This auction is for one of my carve/burn plaques that many of you have seen on TradGang. It is for a photo with one person and one animal with the background left with the woodcarving tool marks on a bark-on wood plaque. Like the first two examples below. Or I could just burn it on a piece of Italian Poplar Plywood so it is frameable (like the third example). Also, doesn't have to be a hunting pic! You can checkout my website for more examples (www.wildfireartistry.com)

If the final bid gets high enough I will consider doing one with two people, burning in the background detail, and/or doing it bigger than my normal pieces. Remember, it is for the kids!

Also, please understand there will be some time before I get it done. I have 20 orders on my waiting list and will add this piece as number 21. Which means it will probably be November before I get to it.

Here are a few examples: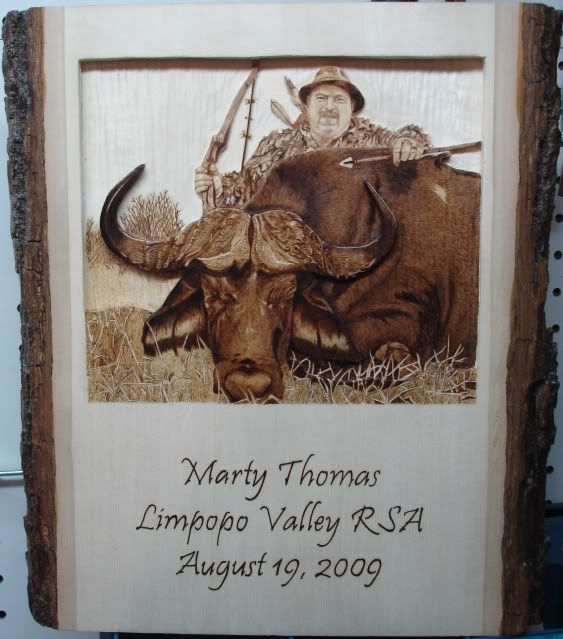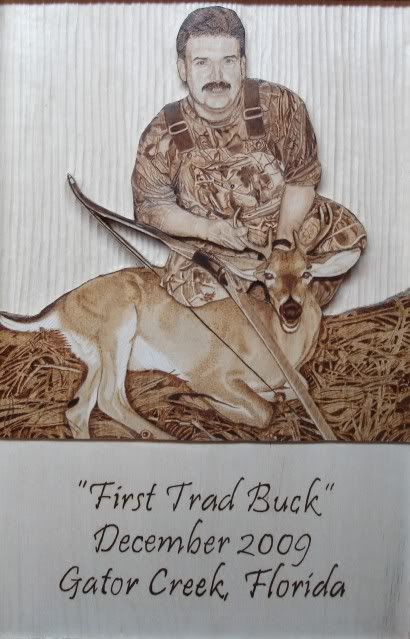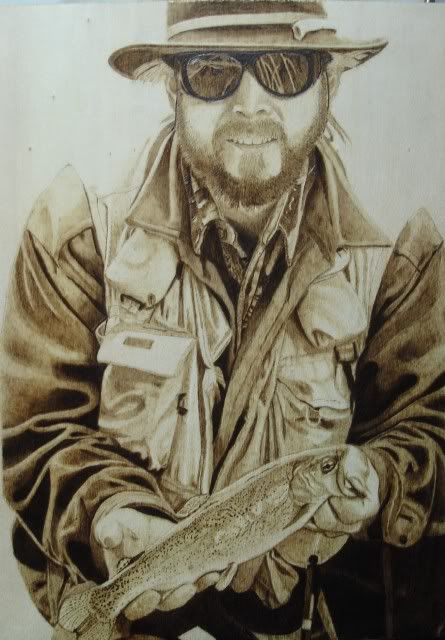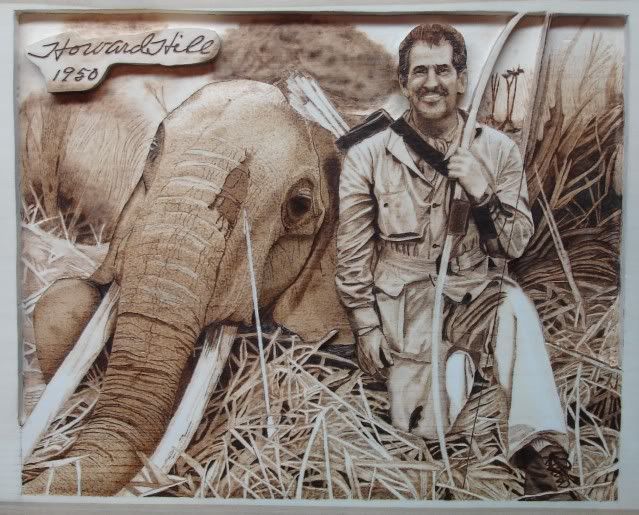 [ March 20, 2010, 12:22 PM: Message edited by: Terry Green ]

--------------------
"But, the bestest doctor of all is God!" Katie Jones (7 years old)

---
Posts: 1319 | From: Olathe, KS | Registered: Jun 2003 | IP: Logged |