Jhawk
Assoc Sponsor
Member # 35228


posted
---
Hey all. I am a new sponsor and thought I would try and sell a few of my leather goods that I'm working on. I am by no means a professional and am learning as I go. As I'm learning I am finding that leather is expensive and I can only use so many of the items I make. Therefore I am selling these items at no risk to you. If you would like to purchase one of my items or have me make you one, just let me know and I will send the item to you. If you like it, just pay me what you think its worth and if you don't like it then send it back.

All of the following arm guards are avail and I will finish them to your liking, either antler buttons or metal hooks and two or three hooks. I will also make any of the patterns to the color of your choosing with the stitching you prefer. I am also learning how to make knife sheaths and have included a few examples that are not for sale. If you would like a sheath, you can either give me the dimensions and it will be a rough fit or you can send me your knife and I will mold the leather as shown.

Thanks in advance for any interest and I hope I get a sale or two so I can keep practicing and learning.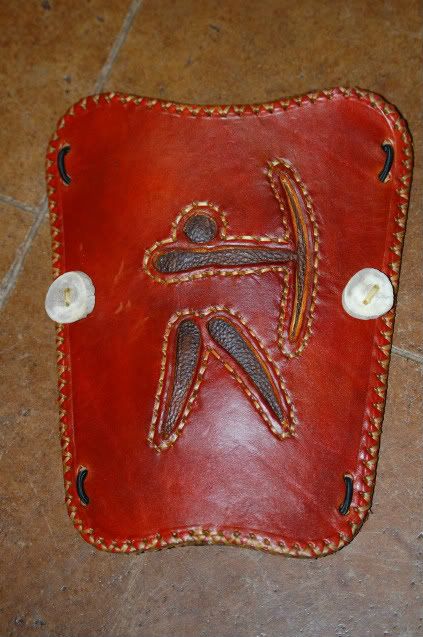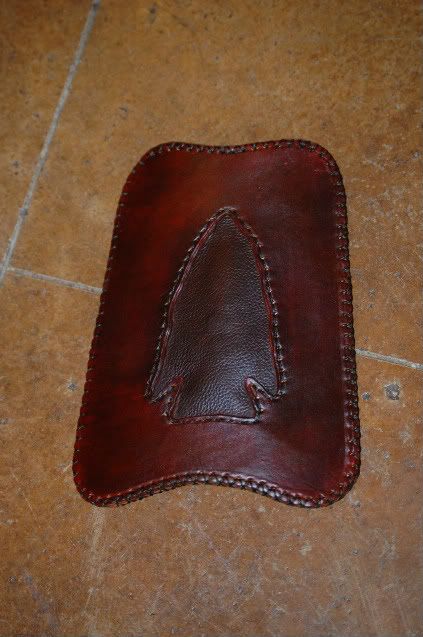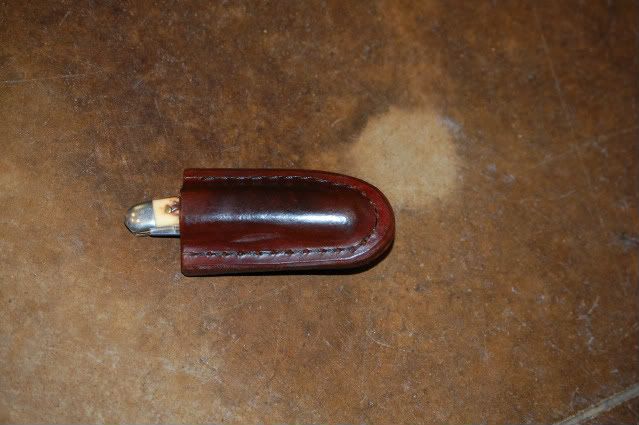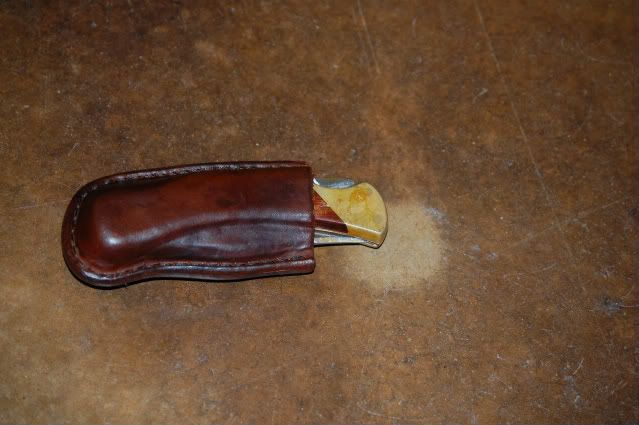 ---
Posts: 65 | From: TX | Registered: Nov 2011 | IP: Logged |