This is topic Mid Season Magic in forum Highlights 2006 at Trad Gang.com.


To visit this topic, use this URL:
http://tradgang.com/noncgi/ultimatebb.php?ubb=get_topic;f=74;t=000015

---
Posted by Guru (Member # 616) on :

After blowing a shot at the biggest bird I'd seen the first weekend of the season,I had a great mid season hunt for this guy...... shot out my Double Bull Matrix,"Ol' Reliable" my 62# Kempf Kwyk Styk,Carbonwood 4000's with a steel adapter and 160 gr. Snuffer.He came right to my jake decoy and I broke his back at 10yds.First critter with a carbon arrow after hunting with wood arrows for 20 years....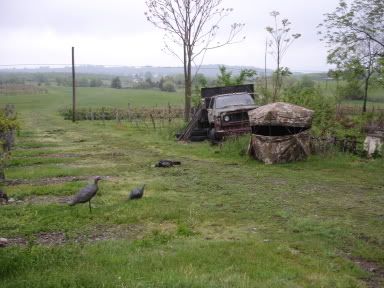 ..after I shot this bird, his running buddy came in and checked out my decoys....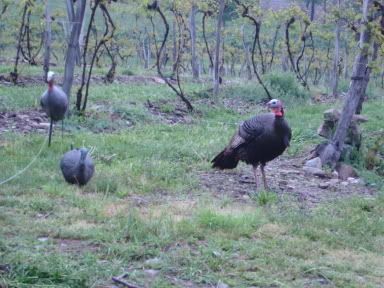 ---
Posted by TexMex (Member # 3788) on :


---
Posted by kennym (Member # 2304) on :

Good one Curt,so how ya like them carbons now? BTW,ya need ta park yer truck further from your blind...
---
Copyright 2003 thru 2017 ~ Trad Gang.com ©

Powered by Infopop Corporation
UBB.classic™ 6.7.1