Pierre Lucas
SPONSOR
Member # 7908


posted
---
Trad Gang Winter Holiday Sale… We have a list of shop strings we have been accumulating for awhile on sale for "Trad Gang members" with savings from 25% to 50% off of our custom string prices. All strings are built with D-10 material, loops padded with B50 Dacron and served with either Brownells Crown or BCY 62xs serving.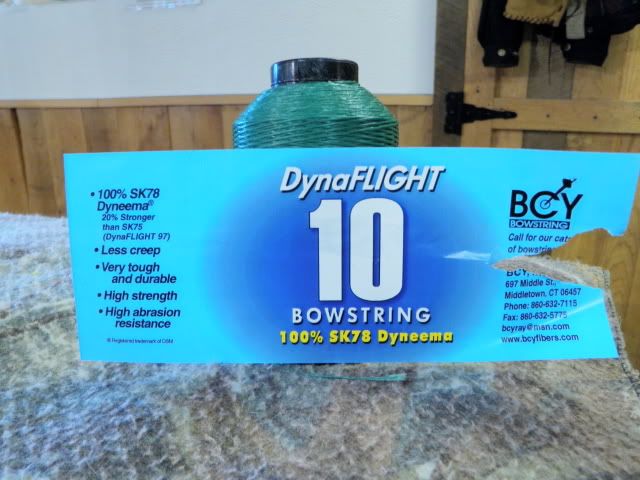 Trad Gang members.....first come, first serve.

****Please do not order if you do not know the Actual String Length (ASL) of your string...The string are sold by ASL. They are pre-stretched. Unfortunately, because of the nature of this sale strings are sold as is and all sales are final.****

Very important please give us the number of string and description to identify it properly. Send either private message or email on what strings you are interested in. DO NOT send payment until I confirm back to you that I still have string(s).

Also, if you could provide your address at the time of picking your strings it will greatly help to get your strings out quicker.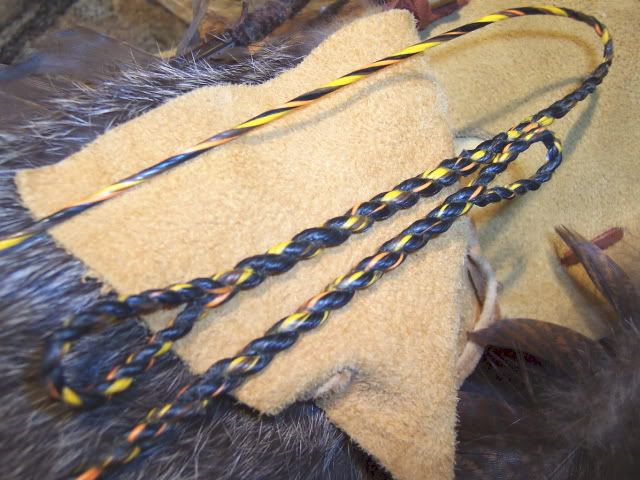 All strings are $18.00 which includes S&H...


Please visit our website or our Ad in Sponsor Classified for more information about our strings.


*** All 6 Strand Ultra strings are in the Psycho 4 color unless indicated***


***Please note that all strings are Actual String Length (outside of loop to outside of loop) not AMO***

Longbow

1) 44.75" ASL 6 Strand

2) 48" ASL 8 Strand (BLK, BRW)

4) 54" ASL 8 Strand (ORG, BRW)

5) 56.25" ASL 8 Strand (Tan/yel)

6) 57" ASL 10 Strand (ORG, BRW)

7) 57" ASL 8 Strand (GRN, BLK)

10) 58" ASL 10 Strand (BLK, BRW)

13) 58.5" ASL 8 Strand (BLK, BRW)

14) 58.5" ASL 8 Strand (BLK, BRW)

15) 58.5" ASL 6 Strand

16) 60.5" ASL 6 Strand

17) 62" ASL 8 Strand (BLK, ORG)

18) 62.5" ASL 8 Strand (BLK, BRW)

19) 63" ASL 10 Strand (BRW, ORG)

21) 67" ASL 8 Strand (BLK, BRW)

22) 68" ASL 10 Strand (GRN, PURP, YEL)


Recurve

1) 40.5" ASL 6 Strand (GRN, BLK)

2) 43" ASL 6 Strand

3) 44.5" ASL 8 Strand (GRN, BLK)

4) 46.25" ASL 8 Strand (RED, BRW)

5) 47" ASL 6 Strand(BLK, BRW, YEL) Puffs and Wraps

6) 49" ASL 8 Strand (GRN, PURP)

8) 50.5" ASL 8 Strand (BLK, BRW)

9) 50.5" ASL 6 Strand (BLK, BRW, Flo. YEL, WHT)

10)51" ASL 8 Strand (BLK, BRW)

11) 52" ASL 6 Strand

12) 52.25" ASL 8 Strand (TAN/ORG)Puffs and wraps

13) 53.75" ASL 10 Strand (BLK, ORG)

14) 54" ASL 6 Strand

17) 56" ASL 8 Strand (BLK, BRW)

18) 56" ASL 8 Strand (GRN, PURP) Puffs and Wraps

19) 56" ASL 8 Strand (BLK, BRW, ORG, YEL)

22) 58" ASL 10 Strand (BLK, BRW, RED)

24) 58.25" ASL 8 Strand (BLK, BRW)

25) 58.25" ASL 6 Strand

28) 58.75" ASL 8 Strand (BLK, BRW)

29) 59" ASL 8 Strand (BLK, BRW)

30) 59" ASL 8 Strand (BLK, BRW)

33) 60.5" 8 strand (BLK, BRW)

34) 61" ASL 8 Strand (GRN, PURP)

35) 61.25" ASL 6 Strand

36) 61.5" ASL 8 Strand (BLK, PURP)

37) 61.5" ASL 8 Strand (YEL, PURP) Puffs

38) 61.75" ASL 6 Strand

39) 63.25" ASL 6 Strand

40) 64" ASL 6 Strand

To order a string please PM or email us with corresponding string #, long bow or recurve and string description. DO NOT send payment until I confirm back to you that I still have string(s). Also, if you could provide your address at the time of picking your strings it will greatly help to get your strings out quicker.

After confirmation payment can be made with PayPal, Check or Money order.

Please do not hesitate to contact us with any questions.


Have a Safe and Happy Holiday, Merry Christmas and God Bless, Pierre and Jean-Pierre

--------------------
>>>--TGMM Family of the Bow---->

"if you're not living on the edge, you're taking up to much space..." God Knows!
>>>-----> SBD...Bow Strings..."not just another bow string" www.sbdbowstrings.com

---
Posts: 1164 | From: Dunlevy, Pa. | Registered: Dec 2005 | IP: Logged |